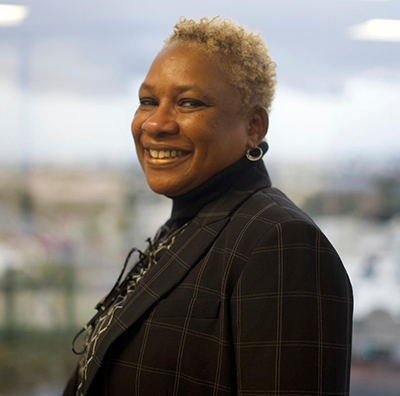 Camella Bazemore (US)
Global Business Strategy Consultant
Camella Bazemore, a former educator specializing in Teaching English as a Second Language, has recently transitioned into a new and exciting career path.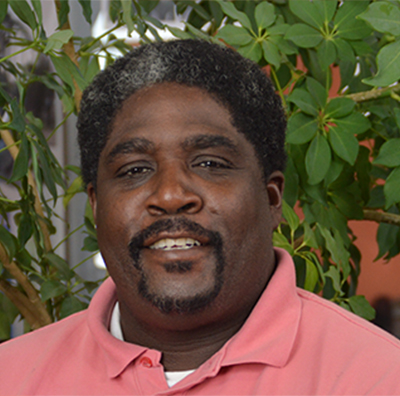 Charles Calloway (US)
Worker-Owner, Solar Uptown Now Services
Rresident of West Harlem. As the Director of Workforce Development at WE ACT for Environmental Justice, Charles taps into his many years of working with and leading empowerment programs throughout Harlem.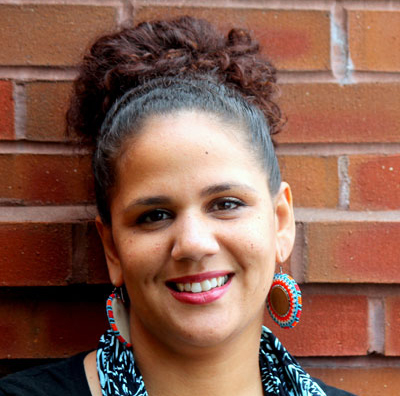 Danielle Mkali (US)
Director of Cooperatives, Transformation and Healing at Nexus Community Partners.
Director of Cooperatives, Transformation and Healing at Nexus Community Partners. Danielle leads Nexus' Community Trust Fund, which is designed to redistribute $50 million to the Black community in Minnesota, North and South Dakota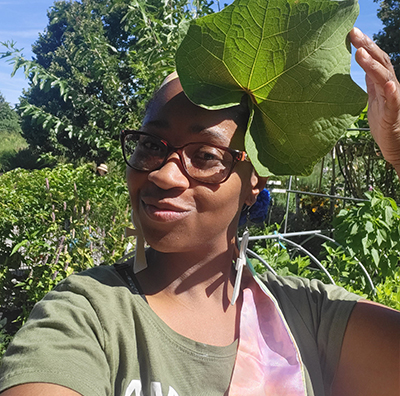 Dior St. Hillaire (US)
Worker-Owner, GreenFeen OrganiX Cooperative
Hip Hop MC and worker-owner at GreenFeen OrganiX. She supports the team with composting, customer acquisition, project management, coalition building and policy analysis. She is passionate about Environmental Justice in the South Bronx and globally,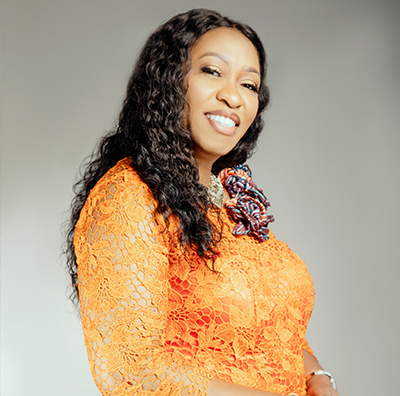 Esther Enyolu (Canada)
Executive Director, Women's Multicultural Resource and Counseling Centre of Durham
Esther has been working in the human service field for over 30 years. She is a great advocate and leader on issues of gender-based violence and economic empowerment of women for financial sustainability and security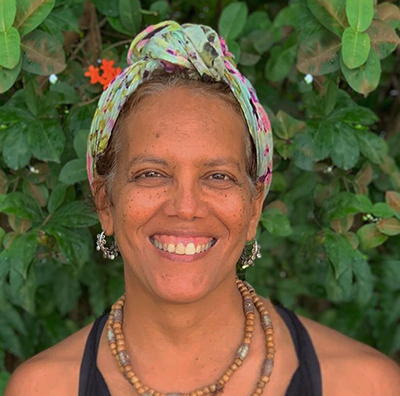 Gillian Goddard (Trinidad & Tobago)
Co-founder & Convener, Cross Atlantic Chocolate Collective
Systems thinker and community organizer who engages mainly with food and agriculture to instigate change.  She was an undergraduate at Emory University and achieved her graduate degree at Stanford University.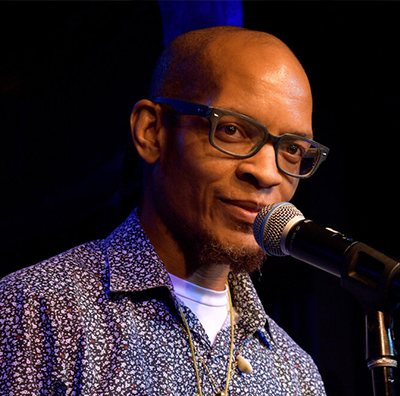 Mike Tekhen Strode (US)
Co-founder, Kola Nut Collaborative
Mike Strode is a writer, urban cyclist, facilitator, and solidarity economy organizer with the Kola Nut Collaborative residing in southeast Chicago. The Kola Nut Collaborative is Chicago's only time-based service and skills exchange (otherwise known as a timebank)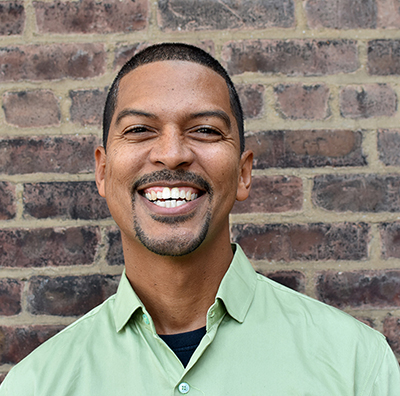 Omar Freilla (US)
Coordinator, Collective Diaspora
Co-founder and Coordinator of Collective Diaspora, a global community of Black cooperatives and Black-led cooperative support organizations from across the African diaspora.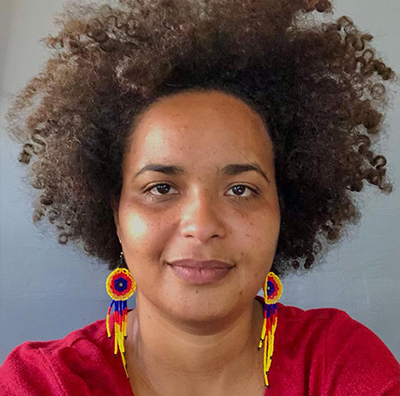 Priscilla Ferreira, Ph.D. (US/Brazil)
Assistant Professor in Geography and Latinx and Caribbean Studies, Rutgers University
Assistant Professor in Geography and Latinx and Caribbean Studies. I have long been interested in the intersection of class, race, and gender in Latin American societies, particularly in Brazil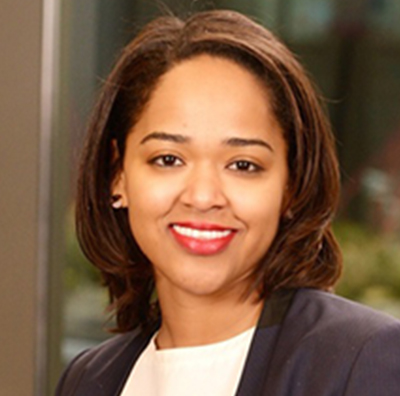 Renee Hatcher (US)
Assistant professor of law and director, community enterprise & solidarity economy clinic, UIC John Marshall law school in Chicago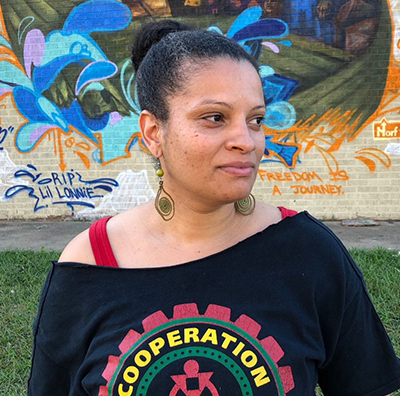 Sacajawea 'saki' Hall (US)
Co-Founder, Operations & Community Land Trust Director, Cooperation Jackson
Black feminist, activist, mother, birth-worker, educator and journalist. Saki sees her life's work as engaging in the collective struggle for African liberation, human rights and overall social transformation.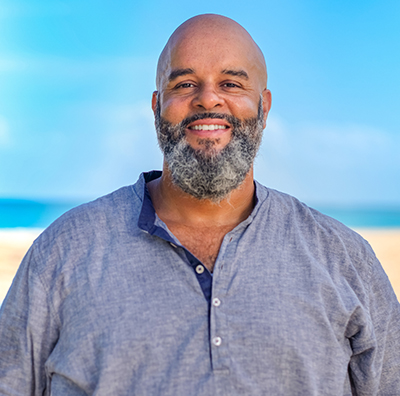 Siddhartha Sanchez (US/Dom. Rep.)
Director of Community Development, Youth Ministries for Peace & Justice
Siddhartha Sanchez has dedicated over two decades to serving the South Bronx, grounding his keen understanding of neighborhoods and communities. Mr. Sanchez's background in the private, public and non-profit arenas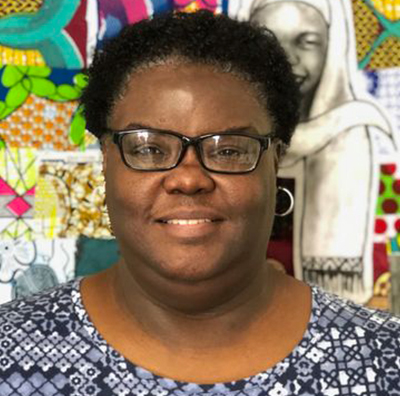 Wanda Salaman (US/Puerto Rico)
Executive Director, Mothers On the Move
Wanda Salaman has been the Executive Director of Mothers on the Move since 2002 and has been organizing with low-income tenants and marginalized youth and undocumented women in the South Bronx for 3 decades.