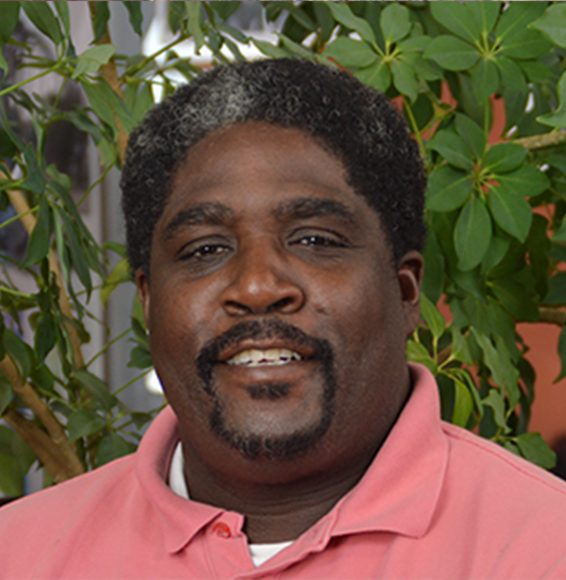 Charles Calloway (US)

Worker-Owner, Solar Uptown Now Services
Charles Callaway is a resident of West Harlem. As the Director of Workforce Development at WE ACT for Environmental Justice, Charles taps into his many years of working with and leading empowerment programs throughout Harlem.
At WE ACT, he has recruited and trained more than 2,000 people in 30 hours of OSHA and 32 hours of asbestos handling classes along with more than 100 certified solar installers. As a result of this, more than 200 now have jobs, including 138 community members working in the construction field 78 in the solar industry.
Charles has also been instrumental in developing a solar workers cooperative, SUNS: Solar Uptown Now Services, with his solar trainees. Charles previously served as WE ACT's Director of Organizing, playing a key role in organizing residents around significant issues in the community and helping them understand the importance of advocating on its own behalf. He worked with Harlem residents on the Columbia University expansion and 125th Street rezoning.
Charles also worked with the Mother Clara Hale Community Taskforce and the MTA to build the first green bus depot in Harlem
Join Our Newsletter
Stay connected and be the first to know about our latest initiatives, events, more. Sign up now to receive regular updates directly to your inbox. Don't miss out on the chance to stay informed and engaged.