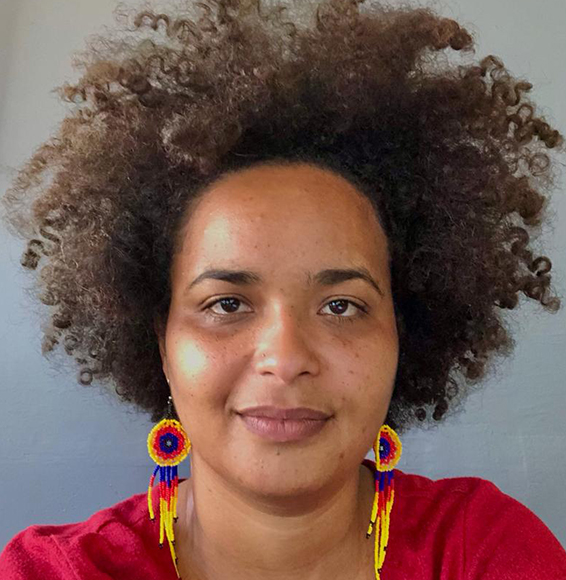 Priscilla Ferreira, Ph.D. (US/Brazil)

Assistant Professor in Geography and Latinx and Caribbean Studies, Rutgers University
I am an Assistant Professor in Geography and Latinx and Caribbean Studies. I have long been interested in the intersection of class, race, and gender in Latin American societies, particularly in Brazil, and their resulting geographical patterns of racialized uneven economic geographies. I have been organizing with communities of color inside and outside of academia, over the past twenty years and collaborated in a number of popular education projects.
Broadly speaking, my current research engages co-elaborative work with Black women residents in majority-Black geographies in Rio de Janeiro to map Black community economies, and to understand how they conceive of solidarity economics and enact grassroots urban planning and community-driven development initiatives. I am currently working on my book manuscript titled "City of God (desses): Afro-feminist urban marronage in the face of the Racial Capitalism" that centers women-led community economies around struggles for housing and childcare in the favela City of God, Rio de Janeiro.
I was recently a Postdoctoral Fellow in Black and Latinx Studies in the Department of African, African American and Diaspora Studies and the Department of Mexican American and Latina/o Studies at the University of Texas in Austin (2019-2021). I hold a MA and PhD in Geography from University of North Carolina at Chapel Hill (UNC), a graduate certificate in Peace and Conflict Resolution Studies (Duke University-UNC), and a BA in Sociology of Ethnic Studies from the University of Sao Paulo, Brazil.
Join Our Newsletter
Stay connected and be the first to know about our latest initiatives, events, more. Sign up now to receive regular updates directly to your inbox. Don't miss out on the chance to stay informed and engaged.