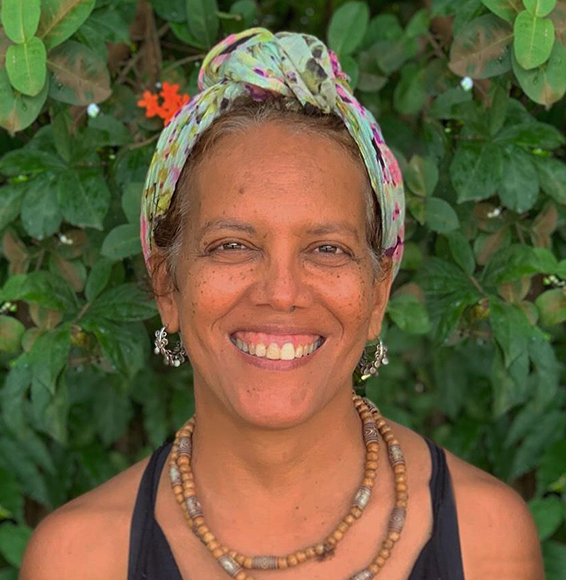 Gillian Goddard (Trinidad & Tobago)
Co-founder & Convener, Cross Atlantic Chocolate Collective
Gillian Goddard is a systems thinker and community organizer who engages mainly with food and agriculture to instigate change.  She was an undergraduate at Emory University and achieved her graduate degree at Stanford University.  She has been gardening and farming indigenous style for over 3 decades and has also played different roles in delivering her harvest, and that of others, to nearby communities. 
Gillian has seen all sides of the food industry.  She has waited tables in Washington DC, started a zero waste organic locavore vegan cafe in Port of Spain, led raw food retreats in Miami Beach, kept chickens and rabbits in many places in the western hemisphere, foraged regularly in high desert west Texas, founded a Caribbean rural network of cocoa growing/chocolate producing communities, and recently convened a global pan-African chocolate collective while unschooling her two children to adulthood. 
For the past several years she has been mainly stationary in her native Trinidad and Tobago with her hands deep in cocoa and chocolate. Since the pandemic started her reach has become increasingly global and now the Cross Atlantic Chocolate Collective - for which she was the convenor - spans 9 African countries, 6 Caribbean countries and diaspora chocolate makers in the east and west coasts of the USA.
Join Our Newsletter
Stay connected and be the first to know about our latest initiatives, events, more. Sign up now to receive regular updates directly to your inbox. Don't miss out on the chance to stay informed and engaged.